Listen to Tristan Music: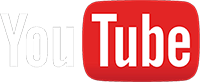 Buy Tristan's Music Albums:

Magician Tristan is -alongside- widely known and award winner as a composer, with his real name, which is George Arkomanis.
He has composed original music for movies, documentaries, TV productions, shows, theatrical plays, advertisements, performances and more.
He is considered -maybe- the only one worldwide, who is involved especially with music in the art of magic and he has given seminars, master classes and lectures about it.
Famous artists, from all over the world, have used his music compositions in their performances, while several have commissioned him to create original music for exclusive use.
He has brought out six music albums (Giati M' Agapises 2011, Rainy Night 2013, Fake Truths 2014, Confessions 2015, Music Gallery 2016, The Magic Show 2021).